Welcome! We're so glad you came!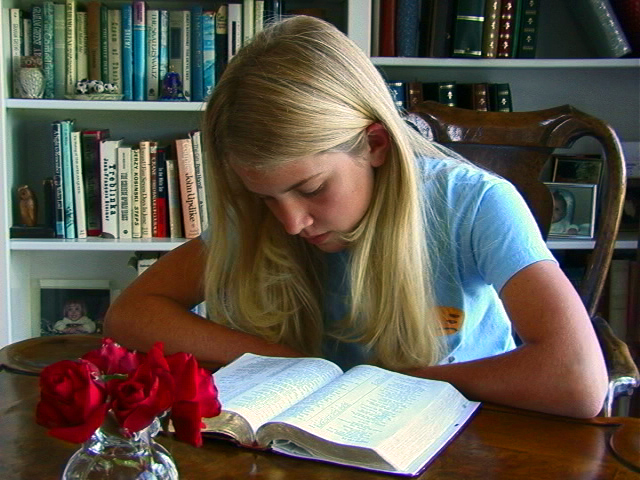 Our success in life's journey depends largly upon obtaining correct information. God's truth, as found in the Bible is the knowledge we all need. Unfortunately, society continually brainwashes us with much misinformation. It is the highest duty of each one of us to discover what is truth, and then to follow it.
That is our purpose, to share God's truth. You will find a wealth of information as you follow the links found here. Click here to add this page to your favorites.
These messages are URGENT!! Prophecy is quickly being fulfilled! The END of the WORLD is near! There is no time to waste. There is nothing more important than listening to God speak to you through His Word. May God's blessing be upon you as you discover His truth.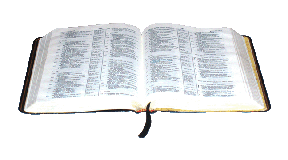 THE WORD OF GOD
Ignorance of the Bible sets you up to be deceived! We all need to STUDY God's Word! Arm yourself with Truth!
Did you ever wish you could find all the really important texts in the Bible, so you could make sure you're on the right track? Are you tired of just taking someone else's word for it? Are you ready to hear truth straight from God? Guide to Heaven contains the most important texts in the Bible arranged in topical order. Each topic is posed as a question, followed by 5 texts from the Bible that answer the question.
Below you will find the links to FREE true-to-the-Bible study guides that will lead you through a variety of topics:
Someone Cares - Someone cares about you enough to point the way to eternal happiness. Someone cared enough about you to pay the ultimate penalty of sin so you wouldn't have to. 26 Bible study guides.
Bible Bay Life Savers - This course consists of 16 Scripture-centered lessons that can be completed at your own pace.
Discover Online - Offers several excellent series of Bible Study Guides
Amazing Facts Bible Studies - Several ways to study God's Word
These Last Days Bible Study Guides - Popular lessons that have blessed many. Set of 32. Alternate site.
Finding Answers in God's Word - Bible Info.com - Learn what the Bible has to say on a variety of issues affecting our everyday lives
It is Written Bible Study Guides - Several Bible study series, including My Place With Jesus, for children
The Bible Study Collection - Choose from a variety of topics found in God's Word
The Marked Bible - 17 excellent studies from the Word of God
Fascinating Truths Bible studies - Learn amazing truth in these 22 studies, divided into 4 sections.
The Word Made Simple - a wealth of Bible knowledge for your personal study.
21st Century Cyberspace Bible Studies - Take this email course of 30 lessons and receive a certificate.
Bible Readings for the Home - a comprehensive book with 300 scriptures topics that will answer important Bible questions
The Bible Says - Three Bible study courses; The Science of Salvation, Doctrines and Issues, Understanding Bible Prophecy. Always remember to have prayer before you study! God's Holy Spirit is the most important ingredient for successful Bible study!
Bible Universe - the ultimate online Bible Resource. Bible studies, audio and video libraries.
White Horse Media Bible Studies - receive your Bible studies by email.
Way of Life Bible Studies - We believe that all people are created by God to worship, serve, and enjoy Him. The Way of Life lessons can help you know Him as a Friend. Spend time studying the lessons, share with your friends, and ask us questions.
Bible Study World - This website contains free Bible studies for adults as well as children.
My Bible School - Illustrated Bible Lessons and True Life Stories. A beginners course that you can study at your own pace.
Various Bible Studies on this web site will provide you with a rich resource of truth.
Present-Truth- In every age there has been a message of PRESENT TRUTH from Heaven. It is our purpose to present clearly the PRESENT TRUTH for the final generation of Planet Earth!
God So Loved the World Bible Study - This 25-part Bible study course was designed to be studied sequentially. You are welcome to distribute or copy any of the Bible studies for witnessing purposes or group study, providing that no changes are made to the content and the material is not sold for profit.
Michael Scheifler's Bible Light Home Page - This site is dedicated to revealing the truth from the Word of God. Many articles on a variety of topics.
Preparing for Eternity - many online books and resources
GLOW literature - read these popular pocket tracts online, and share with a friend.
Deeper Study on Specific Topics - Links to many excellent websites dealing with specific topics,
ONLINE BIBLES
HOW TO FIND PEACE WITH GOD
Personal RX - Bible Bay - Take a personal inventory quiz to help analyze your spiritual condition.
Steps to Christ - The popular little book that has led millions into a close, meaningful relationship with Jesus. It shows how to find salvation in Jesus Christ, which is a gift from God that we cannot earn. Not only does it reveal how to obtain this salvation, but how we can keep it. If you follow the steps in this outstanding book, you will truly be one of the most happy people in the world and can rejoice in His salvation.
Bible Promises for your problems
Where you there? The Passion Story
Powerful Promises Bible School - A God we can trust.
More About Jesus - A Bible Study Series to Help You Know Jesus as Your Friend and Saviour
The Story of Jesus - The most popular book written on the life of Christ
UNDERSTANDING BIBLE PROPHECY
Bible Prophecy Truth - A powerful new website designed to help people from all religious backgrounds clearly understand the major prophecies of Scripture. Many Bible prophecies from Daniel and Revelation have been thought to be sealed mysteries, but within the Bible God has provided the keys to unlock these secrets.
End of the World Bible Prophecy - We are living in a period of time that is of overwhelming interest to all. Political leaders and legislators, men and women who hold positions of trust and authority, thinking men and women of all classes, have their attention focused upon the events taking place around us.
Prophecies of Hope - is a true prophecy series that shows you step-by-step how to interpret Bible prophecy. This informative audio series will give you the keys to unlock the mysteries of Revelation for yourself. Understand prophecy like never before!
666 Truth - Who is the Antichrist? What is the mark of the beast? What is 666? Find the answers here.
666 Prophecy - Multitudes of people have speculated on the meaning of the number 666. They have tried to apply it to different people to see who is the antichrist. However, God wants you to be able to identify this enemy of righteousness by using the Bible.
666 Mark of the Beast - In Rev 14:9-11 is one of the most severe warnings you will find in the Bible. Today there are a multitude of interpretations on what 666 and the mark of the beast is.
Prophecy Lectures by Evangelist Wendell Stover - 11 powerful prophecy lectures that have been transcribed.
America in Bible Prophecy - Can the United States of America be found in the Bible's prophecies? Yes, America, the greatest country the world has ever known, is described in key endtime Bible prophecy. This website will help you search your own Bible to discover the amazing truth regarding America and its future role in world events.
The Great Controversy - This book develops a background from mideaval and Reformation times and discusses present and future Bible-revealed last-day events. It talks about the ongoing controversy or confrontation going on between Christ and Satan and takes us behind the scenes of history to show us how this battle has been played out. It also brings to us a picture of the future, including the role that America will play in earth's closing events.
The New World Order Bible Study Guides - 7 lessons relating to the end of the world and Bible prophecy
Prophecy Made Easy - A commentary on Bible Prophecy. Over 1,000 Bible quotations. 32 chapters. Very comprehensive.
The Return of Jesus - The Rapture of the Saints at Jesus' Second Coming refers to the time mentioned by Paul in first Thessalonians when Jesus comes to this earth again and His faithful followers will meet Him in the air.
Understanding Daniel & the Revelation - A complete Bible Course with Verse by verse illustrated commentary on the books of Daniel and Revelation in Power Point Slideshows; as well as much supplementary material for study and summary quizzes and answers.
Understanding Daniel & the Revelation - pdf textbook for the above course.
Truthstarters - Prophecy Course. The information contained in these seven info-files will be shocking to many, for it exposes errors that have deceived thousands. Please proceed only if you are committed to knowing the truth about what the Bible says--at any cost!
End of the World Prophecy - Thousands observe the intensity that is taking possession of every earthly element, and they realize that something great and decisive is about to happen--it appears that the world is on the verge of its most tremendous crisis.

WHAT HAPPENS WHEN WE DIE?
The Truth About Death - There is no room for guessing on this topic. You owe it to yourself to investigate this website and discover what the Bible says really happens when a person dies and know the truth about death.
A Love Stronger than Death - Learn about the origin of sin and death, and find comfort in what the Bible teaches regarding our loved ones who have passed on.
The Truth about Hell - Everywhere people are asking the same questions: What and where is hell ? What is the fate of the wicked? Will a God of love really torture people throughout eternity? Will the fire of hell ever burn the wickedness out of sinners? Find the answers here.
ARE GOD'S 10 COMMPANDMENTS IMPORTANT?
Ten Commandments Facts - many excellent resources and sermons.
The Law of Liberty - the relevance of the 10 commandments for today.
Sabbath Truth - a comprehensive site dedicated to questions and answers regarding the Sabbath
A Time for Joy - the blessing of the Sabbath
Sabbath Intersections - Addressing many of the issues that are raised regarding the Sabbath doctrine
History of the Sabbath - Have you ever wondered what really happened to the Sabbath—and why the vast majority of devout Christians observe Sunday as "the Lord's day" instead? If so, we hope you'll find this website interesting and helpful.
The Seventh Day - The Seventh Day, which is available in a five-DVD set, illuminates the heroic struggle for religious liberty, fought through long centuries of inquisition and repression. It offers a surprising look at history that raises new questions about the rhythm of life here in the 21st century – and beyond.
Bible Sabbath Rest - In the Heart of the TEN COMMANDMENTS, God's Universal Law, Lies a Profound Mystery!
You need to Know what it is!
AUDIO BIBLE STUDIES - MP3
David Asscherick audio sermons - Discover Prophecy series
Christian Life Media - A wealth of sermons by a variety of speakers
In Depth Bible Studies - Topics include What Happens when you die, Hellfire, Ten Commandments, Speaking in Tongues, the Second Coming, the Antichrist
Audio Verse - Many excellent audio sermons in mp3 format
Ellen White Audio - over 35 complete books in MP3 format
VIDEO SERMONS
3 Angels Tube - a wide variety of excellent video sermons
Total Onslaught - Professor Walter Veith - This series of 36 lectures is an in-depth chapter by chapter study of the book of Revelation. Throughout the study, the total onslaught on Jesus Christ and the effects of this war on every individual living on this planet are clearly portrayed.
Rekindling the Reformation - Professor Walter Veith - We seek to revive the spirit of the Reformation and to keep the memory alive of those that fought for our freedom and what they stood for. If we do not learn from history, we are doomed to repeat it. The stealthy efforts of a Counter Reformation have been craftily and carefully implemented behind the scenes of society until the noble effects of the Reformation have almost been annulled. Join us as we rekindle the Reformation.
We encourage you will take full advantage of the valuable resources on this page!
May you grow in grace and in the knowledge of our Lord and Savior, Jesus Christ!
We'll meet you in heaven!